This week we've released major new updates to SmartDay for Mac OSX, and SmartDay for iPhone & iPad. We've also released our first ever Android app, SmartDay for Android.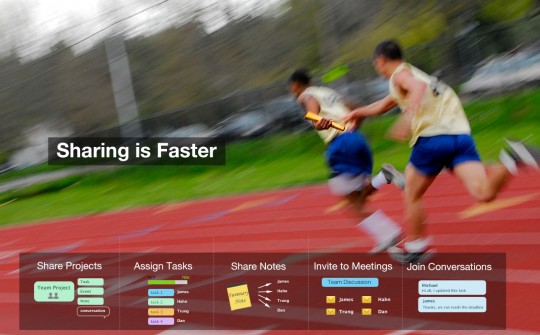 It's really important to help get the news out, early on in a release.  So we're asking you to do two things:  'Share" our email campaign by clicking on a share button, then download the apps that run on your devices and write a short review  on the iTunes App Store, Mac App Store, or Google Play.
In return, we'll rebate you 100% of your purchase cost to your PayPal account, if you purchased one of these apps anytime since March 1.
Help Spread the Word – and Your Word!
Here's all you have to do:
Download the app from the respective App Store (see links below).
"Share" our Email campaign by clicking on one of the Share buttons at the bottom. Facebook, Twitter, whatever.
Write a review in the appropriate App Store on our product page.
Send us a screen shot of the actual review, to

[email protected]

Be sure to include your PayPal email address.
Thanks!
Links:
SmartDay 3.1 for Mac OS X on the Mac App Store
SmartDay 2.1 for iPhone & iPad on the iTunes App Store
SmartDay 1.0 for Android phone & tablets on Google Play
What is SmartDay?
SmartDay organizes all your tasks, appointments, notes, and projects together in one place – smartly, by finding time for you and showing exactly what you can accomplish today and for the entire week.  And now you can share projects with other team- and class-mates, even with family members.
How Does SmartDay Work?
Create some Projects, such as "Home Repairs" or "Build a Spaceship." Add Tasks to each.   Then in the Task list, see all your tasks from your projects, combined together. Sort them by priority or by deadline.  Notice how they are segmented by day of the week – SmartDay shows you which tasks will fit into each day, given your other appointments.  Then view them directly integrated into your calendar, together with your appointments. Smart!  You can also schedule tasks manually, simply drag them onto the timeline of your calendar for the ultimate in control.
Share Smartly
SmartShare is a new feature of SmartDay Online that allows you to share projects with anyone else.  It is free. Try it out. Share a project with anyone else.  Assign tasks and monitor their completion.  Start a conversation about the project, or about any individual task ("Should the spaceship door be on the top?"  "I think it should be on the side.").  On your Mac, iPhone or Pad, open SmartDay and you can automatically see all Tasks that have been assigned to you by others.  A "Notifications" button appears when you have new messages or new notifications from shared projects. (SmartShare is not yet supported on the Android version.)
Learn More about SmartDay
About SmartDay for iPhone & iPad